PreSales is the best job that no one has ever heard of. While we continue to work together to change that, we also believe this profession should be diverse and inclusive. In partnership with Sales Talent Agency, we are benchmarking diversity in the industry in 2021.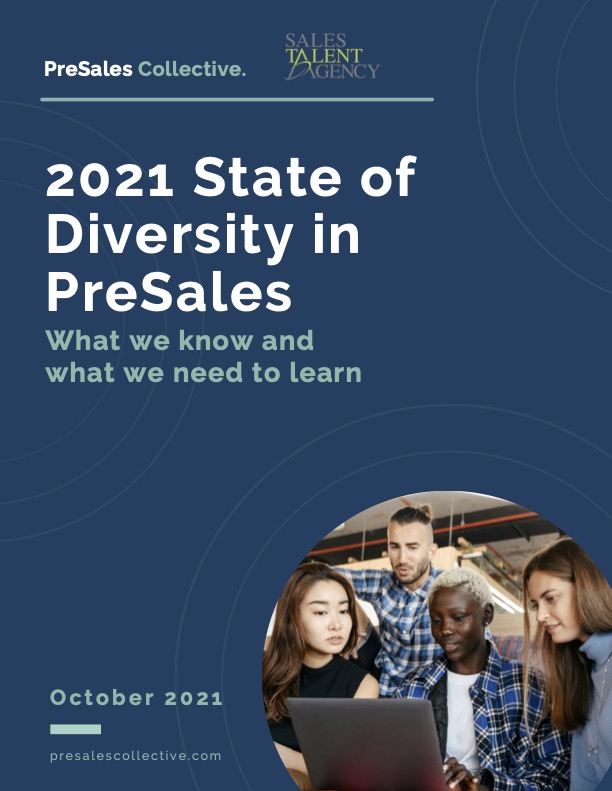 We only ask for your information to 1) send you the downloadable report, and 2) to understand reader demographics to help us produce better future content.

Your information will NOT be shared in relation to this submission form.