At PreSales Collective, we want to provide you with resources and knowledge to help you progress your career in PreSales. This eBook contains actionable advice straight from PreSales Leaders within our community.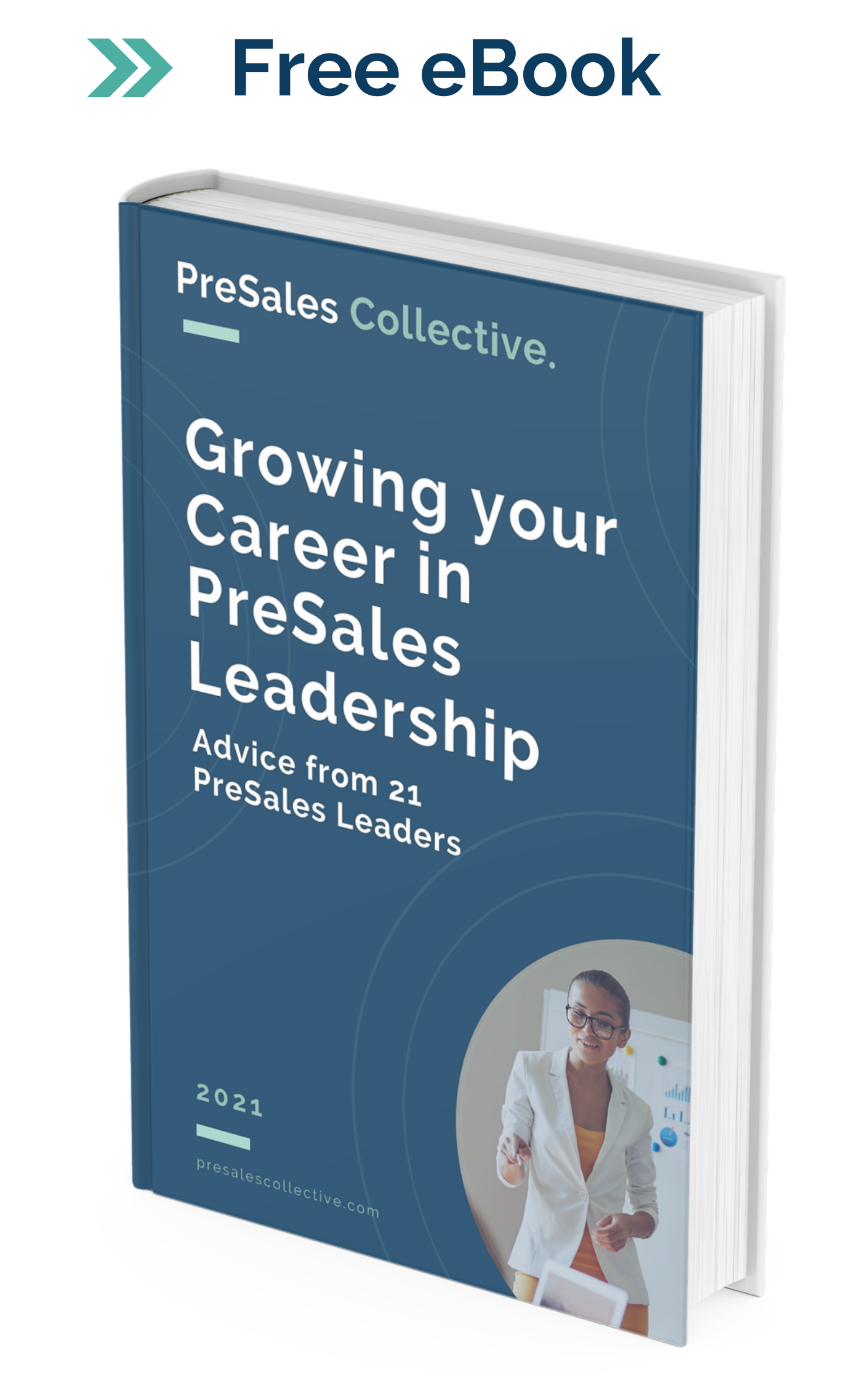 We only ask for your information to 1) send you the downloadable eBook, and 2) to understand reader demographics to help us produce better future content.

Your information will NOT be shared in relation to this submission form.